June Brad Breeding Event – The Dollars & Cents of Senior Living
Find the best value. The best lifestyle. Perfect Harmony. Join us for an informative look into the financial planning side of senior living and the exciting future expansion of Eastcastle Place's offerings.
Senior living expert Brad Breeding is coming to Eastcastle Place to offer his unbiased insight into the financial landscape of retirement community contracts. With his signature approachable style, Brad will outline the possible tax benefits, insurance reimbursements and estate protection you can find. He'll also explain his comprehensive tools that help you determine which contract option could provide you the sort of retirement lifestyle you want while protecting your assets.
RSVP for yourself and a friend by calling (414) 882-8982 or by registering online. Seating is limited for this popular event. Refreshments will be served.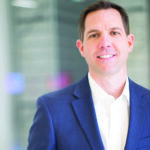 Brad Breeding is the President and Founder of myLifeSite.net, a company providing online information and tools to help families make educated decisions when evaluating life plan retirement communities and other senior living options. Brad's extensive knowledge of the senior living industry, combined with his financial planning background, allows him to provide valuable insights on the intersections between lifestyle, healthcare, housing, and finances. Brad has been interviewed frequently by national media outlets such as Kiplinger's Magazine, Money Magazine, and The New York Times. He is the author of "What's the Deal with Retirement Communities?", and speaks regularly for retirement living providers, industry trade organizations, and other groups across the country.