A new beginning built on a strong foundation and history of excellence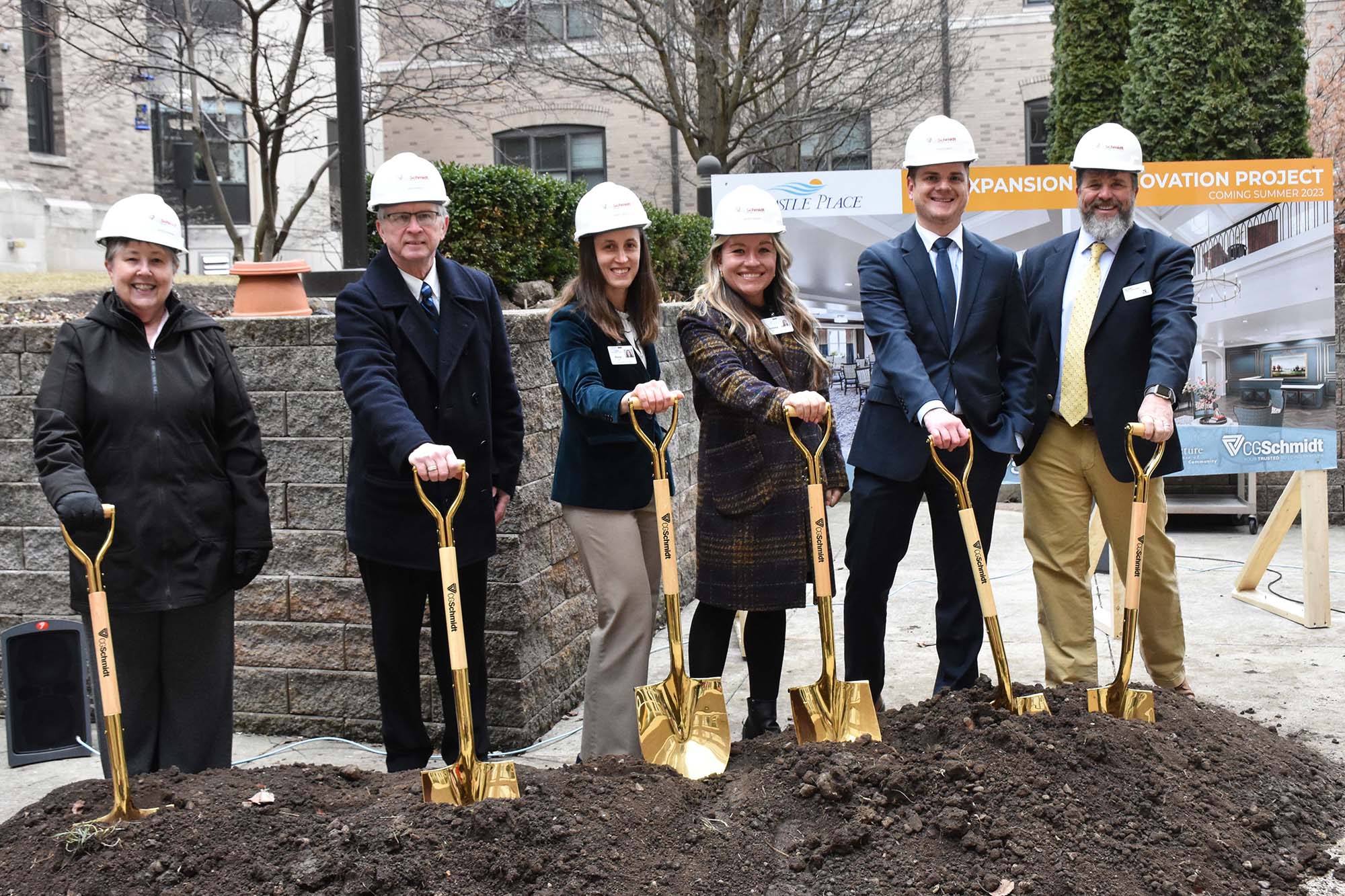 Future residents will have the best of both worlds: a brand-new independent living apartment on a stunning campus that's over 135 years old. As part of a planned Expansion and Renovation Project, Eastcastle Place will create nine different floor plans and a variety of refreshed common areas.
Our renovation plans include 30 beautifully appointed residences, 17 two-bedroom apartments and 13 one-bedroom apartments. But that's not all.
A brand-new bar, lounge, and grab-and-go bistro will add delicious variety to your dining options.
A renovated fitness center will allow you to work toward your wellness goals.
All-new multipurpose spaces will offer enhanced enrichment opportunities.
Construction is happily underway for the Expansion & Renovation Project. If you choose to move to Eastcastle Place, you'll experience the comfort of friendly neighbors and the fulfillment of a vibrant lifestyle. Community services and amenities make each day more enjoyable, and access to a full continuum of care provides security for the future.

Take advantage of construction benefits today
Creating a smart plan means starting early. With our expansion and renovation project underway this year, now is the ideal time to secure your spot at Eastcastle Place. Our brand-new residences will be move-in ready in summer of 2023, but they are already filling up fast. Reserve your residence with these specials savings today, and enjoy peace of mind that your plans are in place for the future.
Pre-construction benefits are available for a limited time only. If you'd like to set up a personal visit or learn more about the renovation, call us at (414) 375-4717.